Smart Home Lighting Automation Systems
Convert Your Existing Switches into Smart WI-FI Switches
What is Lighting automation?
Smart Node Lighting Automation module includes a combination of different types of loads as per Indian houses.  SmartNode's Lighting Automation Module allows you to convert your ordinary home into a Smart Home. Secure your family and home, automate your appliances, control and monitor your devices and set lighting moods.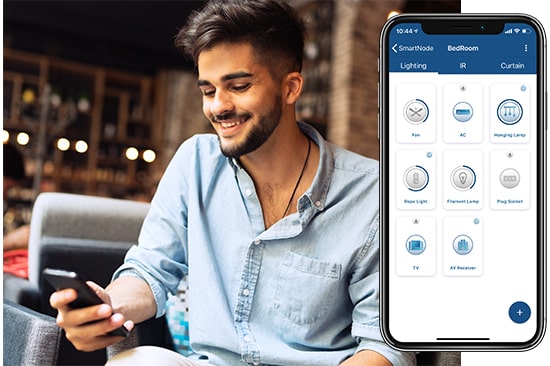 Key Features of Lighting Automation
Explore the possibilities to maximize your
smart home experience with power-packed features.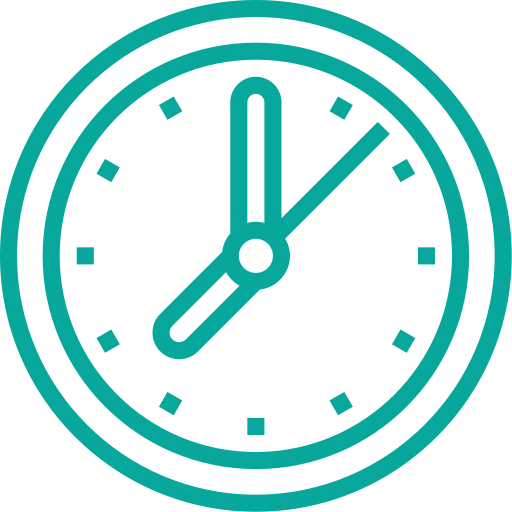 Scheduling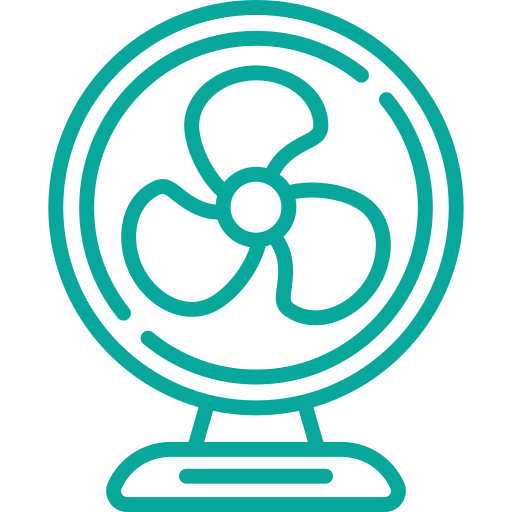 Fan Speed Control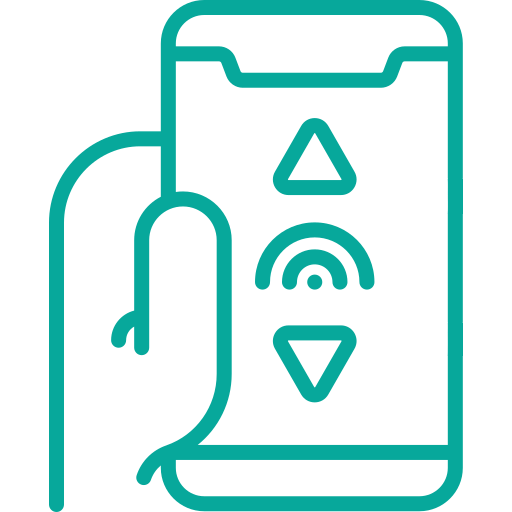 Smart Dimmer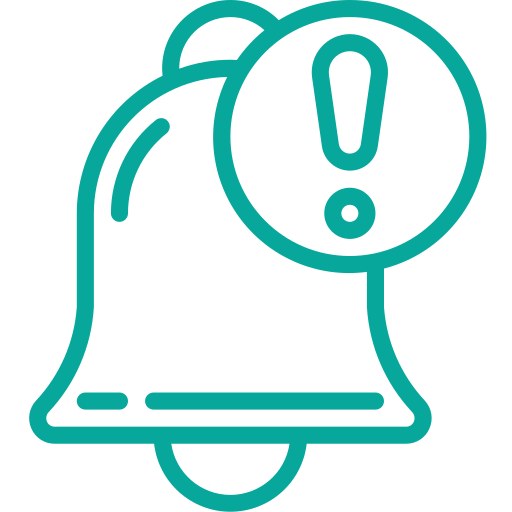 Live Notification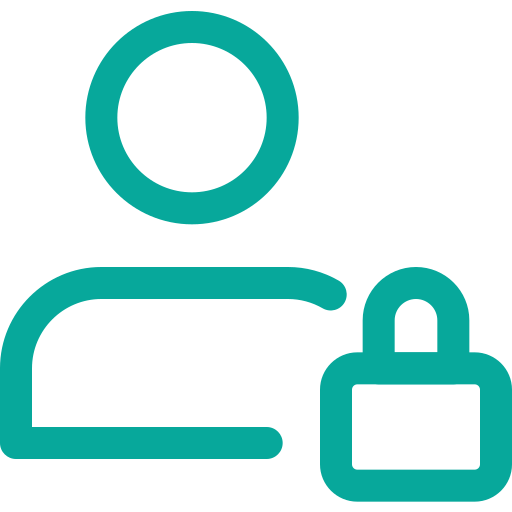 Child Lock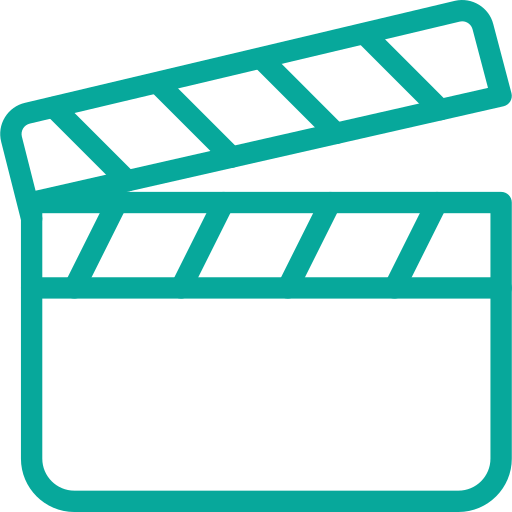 Custom Scene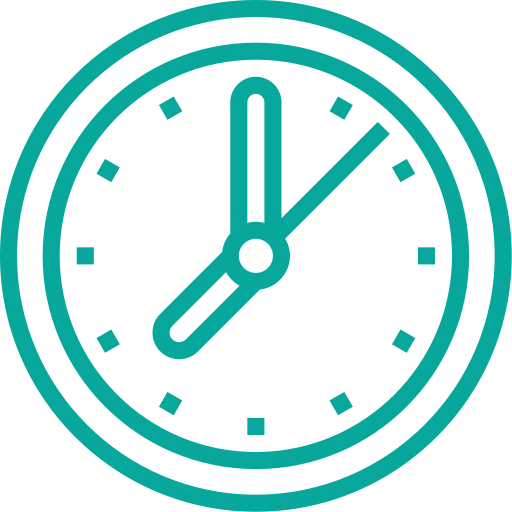 Scheduling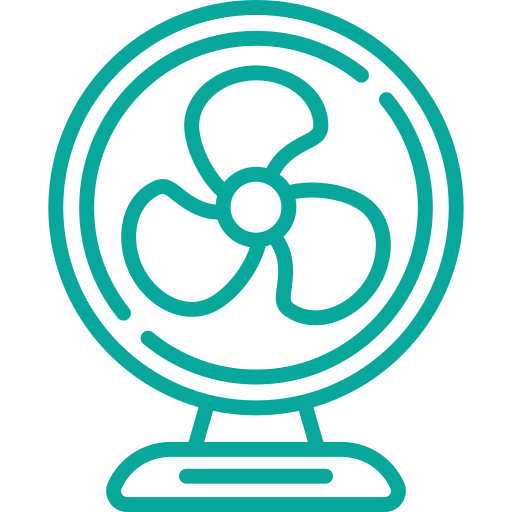 Fan Speed Control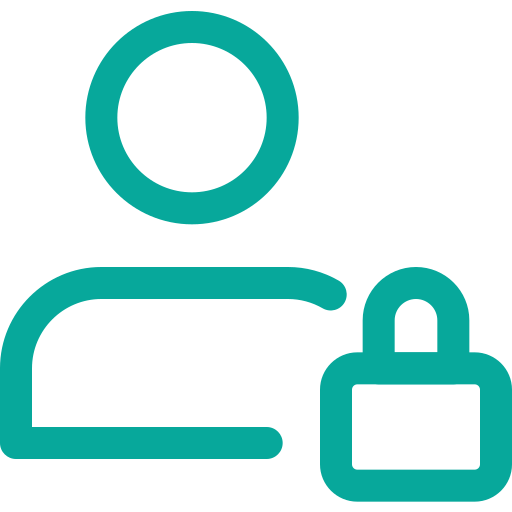 Child Lock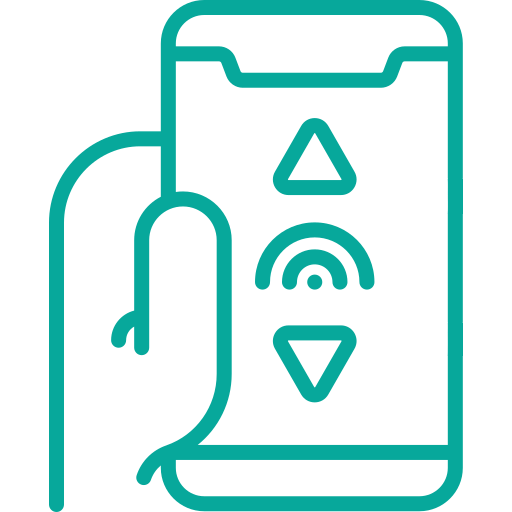 Smart Dimmer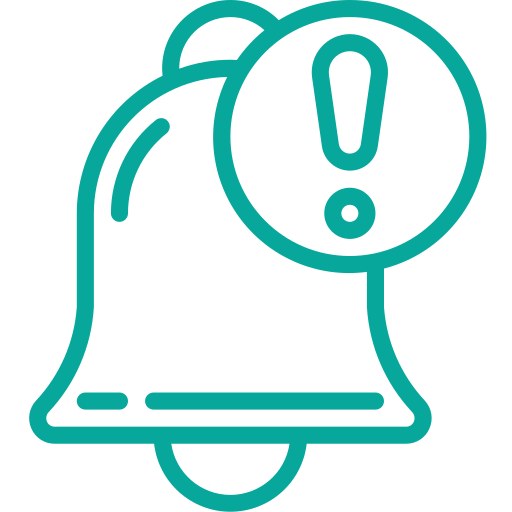 Live Notification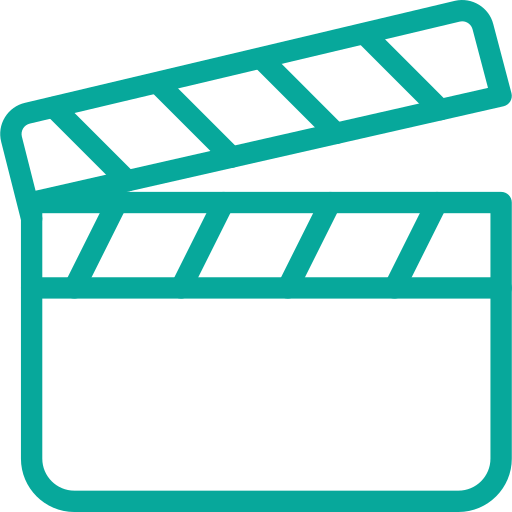 Custom Scene
Turn any appliance into smart appliance











3 way to control your home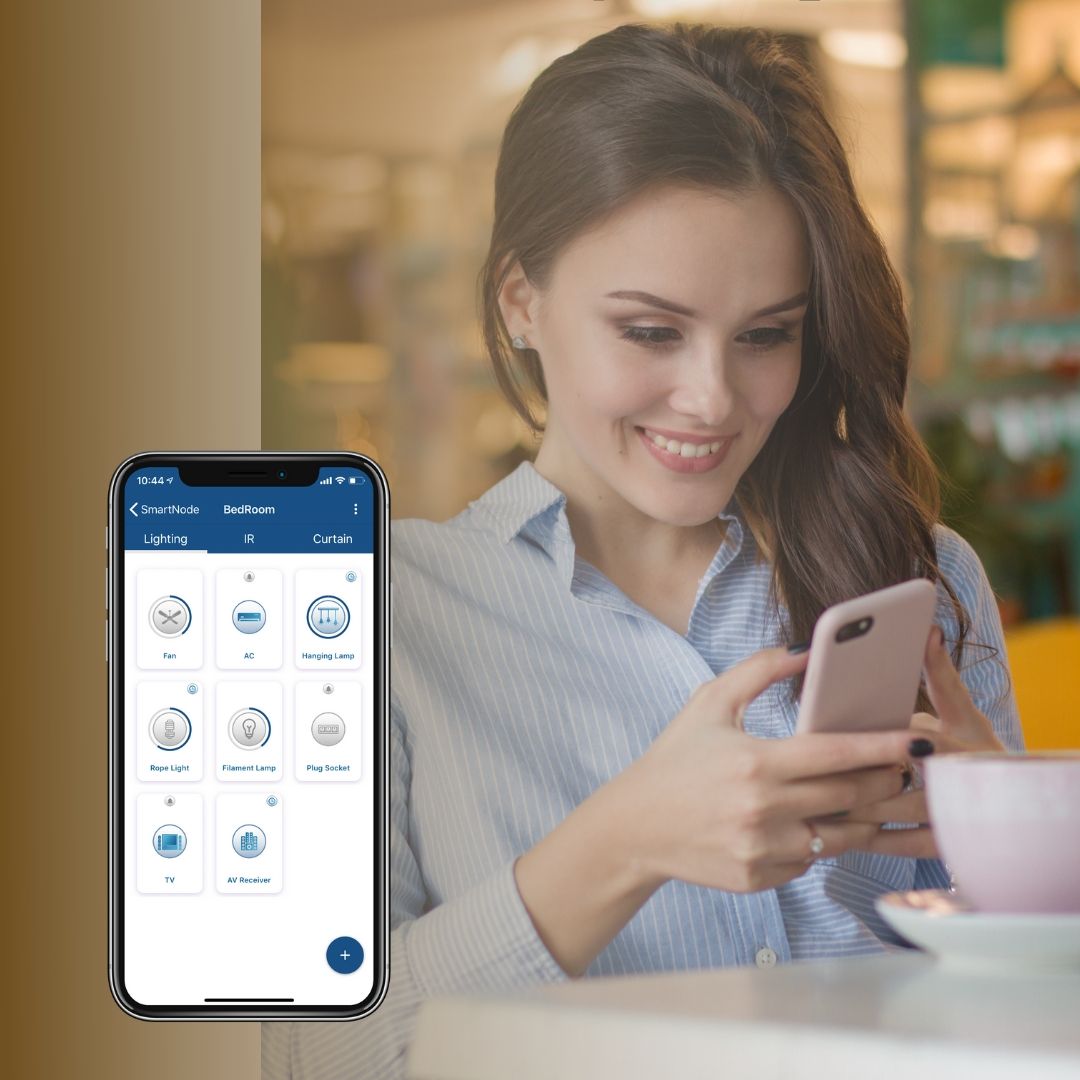 App Control
Download SmartNode's iOS or Android app to access and control your appliances anywhere, anytime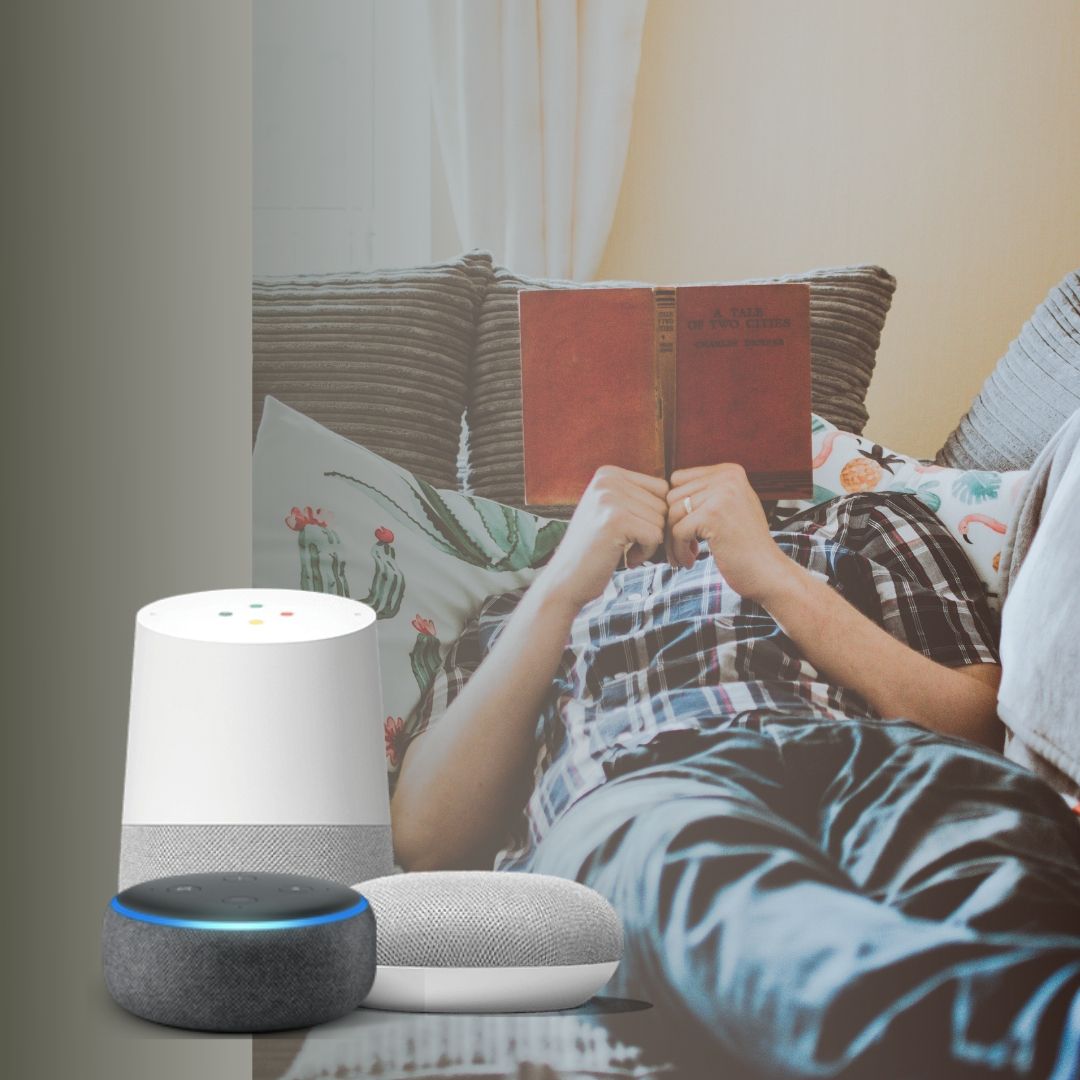 Voice Control
SmartNode's home automation is compatible with voice apps like Google Home and Alexa. You can now control and access your appliances with anytime Voice enabled apps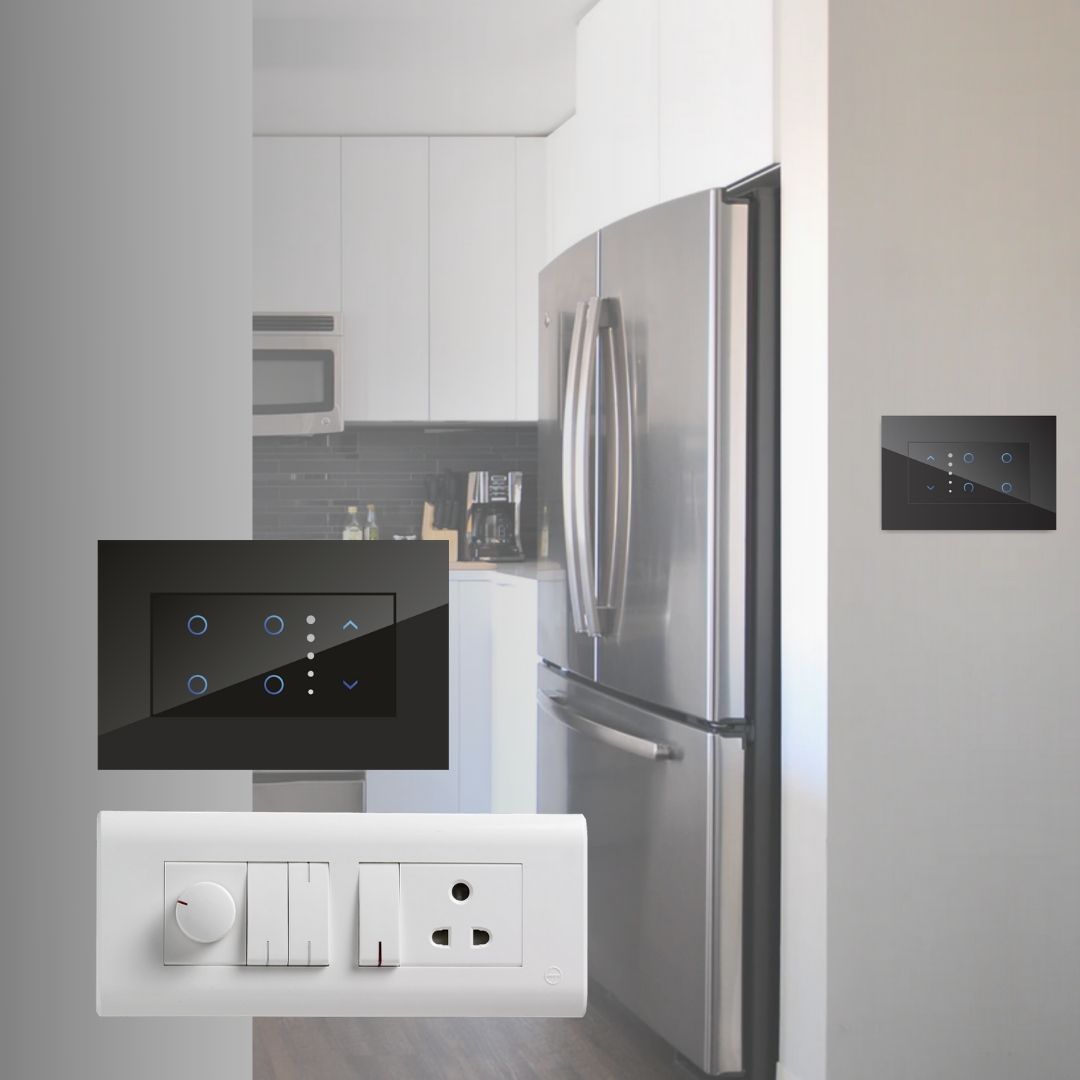 Physical Control
Use SmartNode's touch switches or wall mounted traditional switches to control your smart home, and appliances
8.1 supports:

1 – Noiseless Fan (Humming free)
1 – Heavy Load (A.C., Geyser…)
3 – Dimmable Load (Light, Fan…)
3 – Regular Load (Plug, Light…)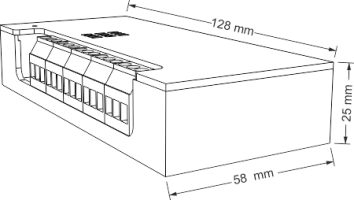 8.1 module
8.1 supports:

1 – Noiseless Fan (Humming free)
1 – Heavy Load (A.C., Geyser…)
3 – Dimmable Load (Light, Fan…)
3 – Regular Load (Plug, Light…)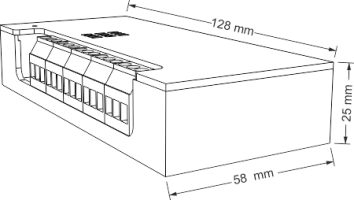 8.0 module
8.0 supports:
4 – Regular Load (Plug, Light…) 
1 – Heavy Load (A.C., Geyser…)
3 – Dimmable Load (Light, Fan…)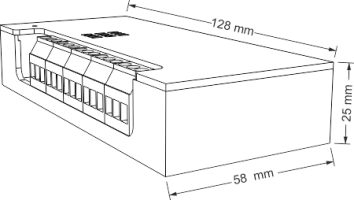 4.1 module
4.1 supports:
1 – Noiseless Fan (Humming free)
1 – Heavy Load (A.C., Geyser…)
1 – Dimmable Load (Light, Fan…)
1 – Regular Load (Plug, Light…)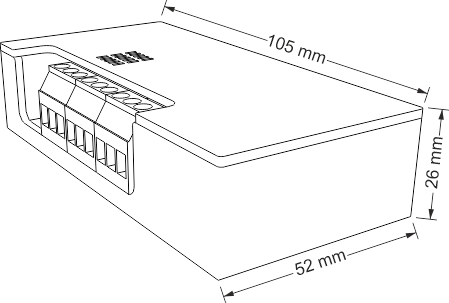 4.0 module
4.0 supports:
2 – Regular Load (Plug, Light…) 
1 – Heavy Load (A.C., Geyser…)
1 – Dimmable Load (Light, Fan…)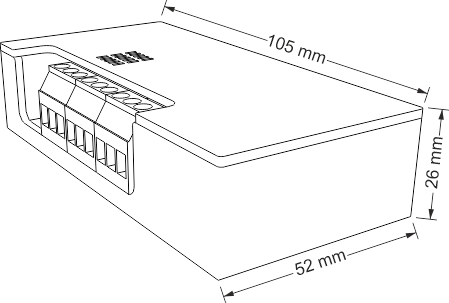 2NL module
2NL supports:
2 – Regular Load (Plug, Light…)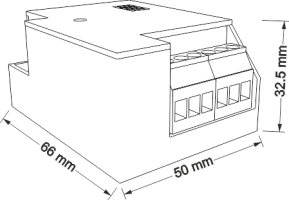 2HL module
2HL supports:
2 – Heavy Load (A.C., Geyser…)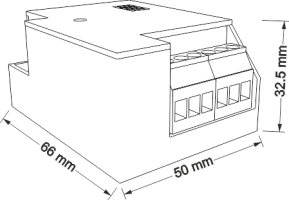 Operational Range
100~240V 50/60Hz
Operational Temperature
0 – 65°C (Non condense)
Supports
multi-phase input
Make Your Existing Switches a WIFI Switches
Contact us Today for Live Demo